Gentle Readers and Dear Friends I have a quick post today - as not much is going on. Still stitching away on the sampler -I'll get a snap when it looks a little better and more interesting.
I actually caught two films last night - the first film "
The Man in the Middle
" (the original title)- 1964 - or as it is know "The Winston Affair" - from the novel by Howard fast. I Think it is probably Kennan Wynn's finest performance and one of Mitchum's finest most nuanced performances.
Set in India during the final days of WWII - Mitchum plays a defense lawyer who is basically told by his superiors that the trial he has been flown in for is a "formality" and that the defendant WILL be executed. It is Mitchum's job to basically "Play ball" and get it over with - available on DVD this 93 minute film has a single flaw - the very stilted romance that sort of seems thrown in to have a pretty nurse played by France Nuyen in the cast. A good solid movie that keeps you guessing up to the end.
The second film - another WWII flick -... you know how I love those War films... I caught as part of the Joan Blondell Day on TCM. It is a film I had not seen before. Based on the true story of the "
Angles of Bataan
" - the film last night is called "
Cry Havoc
" - 1943 - done very well by a great ensemble cast of actresses that include Fay Bainter, Ann Southern, Marsha Hunt, Margaret Sullavan and Ella Raines - Here is a good summation of the film...... "
The Army nurses on Bataan need help badly, but when it arrives, it sure isn't what they expected. A motley crew, including a Southern belle, a waitress, and a stripper, show up. Many conflicts arise among these women who are thrown together in what is a desperate and ultimately hopeless situation
."..... although not as successful a film as
"So Proudly we Hail
" - 1943 - "Havoc" is a strong film about an important story of the woman who where fighting on the front lines during the War.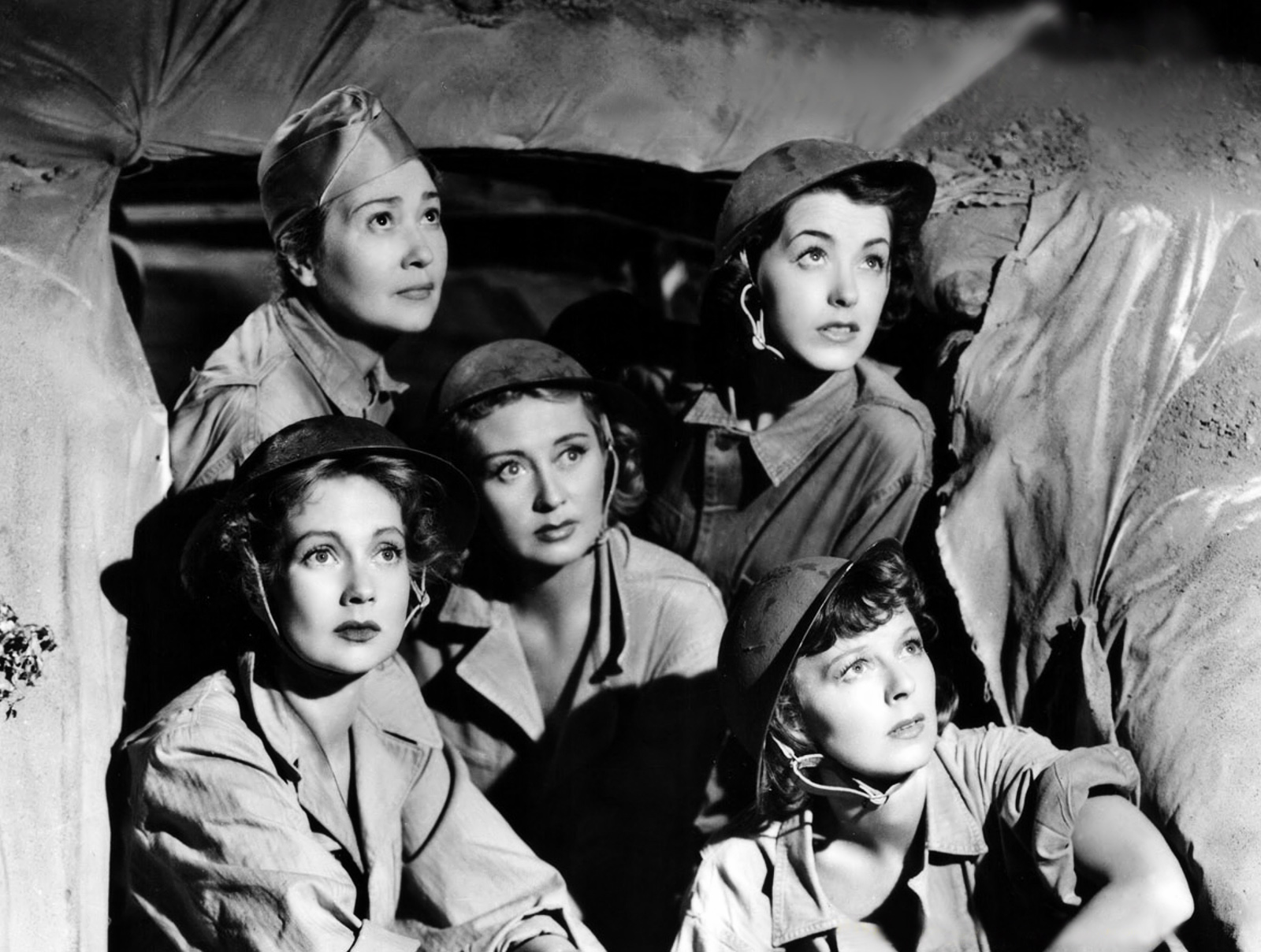 A movie still form "Cry Havoc" - standing in the back is Fay Bainter - then from l to r is Ann Southern, Joan Blondell, Marsh Hunt with Margaret Sullavan in the front. I really enjoyed this film and it is now available on DVDR from the WB Archive Collection.
__________
There you go sports fans. Thanks for stopping by - do come again!
Take care,
edgar