Gentle Readers and Dear Friends only a day more and then the weekend!! Can you tell I'm ready for it - even on a short week - looking towards the weekend has my full attention. But, until then lets talk about a few flicks....
First up - and by year of release - is "
The Young in Heart
" - 1938 - with an ensemble cast of superior actors this film is a film I think anyone would enjoy. The cast includes... Janet Gaynor, Douglas Fairbanks Jr., Paulette Goddard, Roland Young, Billie Burke and Minnie Dupree.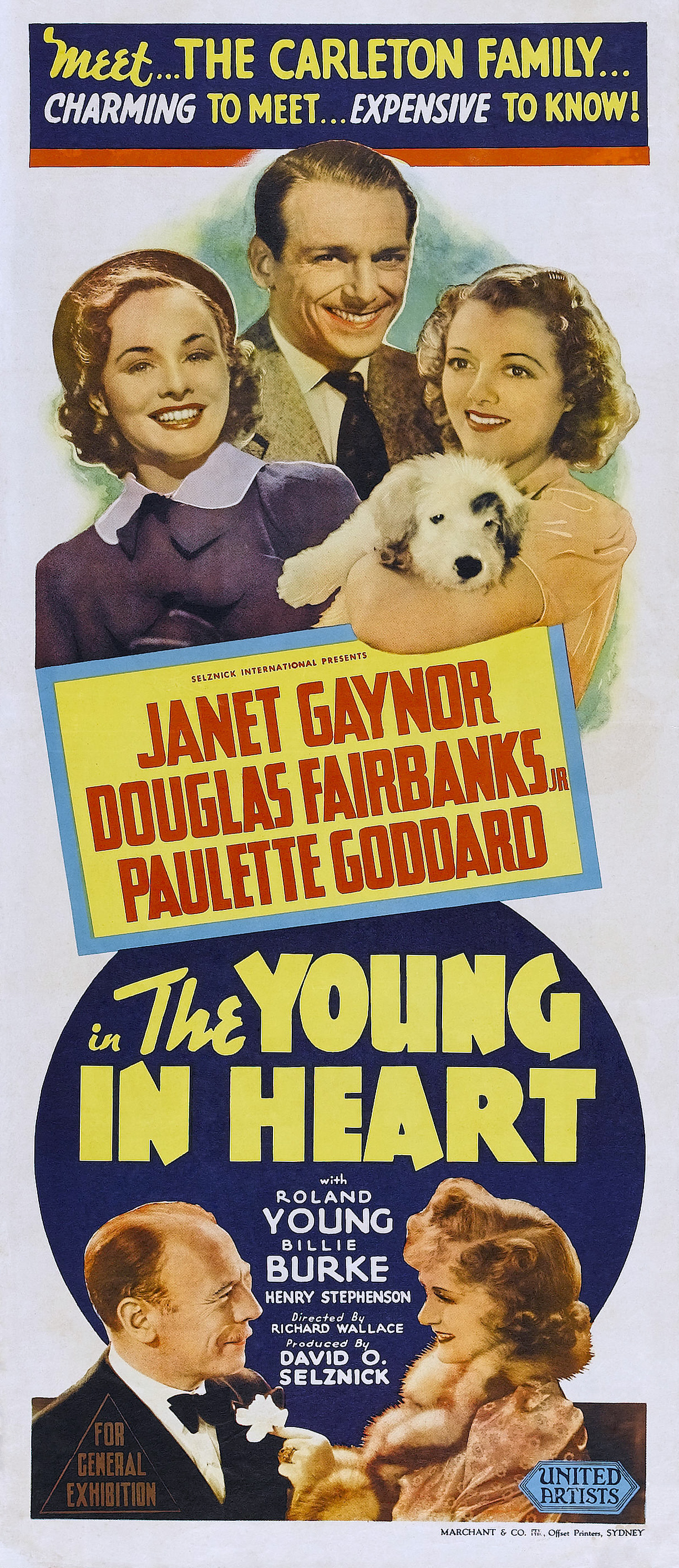 The story revolves around the family Carlton - four folks that are looking for the easy way and for someone else to pay when they are asked to leave the South of France. On their way north they meet and latch onto a a wealthy lonely older woman who takes them in and helps them become the people she knows they can be. A charming story that is well worth a look - and at 90 minutes moves along briskly.
__________
The second film "
Larceny Inc.
" - 1942 - another ensemble film led by that wonderful actor Edward G. Robinson - other co-stars include Jane Wyman, Broderick Crawford, Jack Carson and Anthony Quinn.
This 95 Minute film tells the story of gangsters trying to go straight - or are they? After getting out of prison and buying a less than successful luggage store to rob the Bank next door these would be robbers find it easier to make money legitimately than to steal. When a "friend" from prison walks in and has other plans. A fun and funny film with some laugh out loud moments!!
_________
Third up is "
Song of the Thin Man
" - 1947 - starring William Powell, Myrna Loy, Keenan Wynn, Gloria Graham and Jane Meadows -this was the sixth and last instalment of the "Thin Man" Series."
Of course there is a murder, a mystery some jewels and music - all on the luxury gambling yacht of an off beat criminal. I really enjoy Powell and Loy as Nick and Nora - even with a thinnish story line - they are charming and get off some terrific lines!! The film is 86 minutes and moves along well - a light murder mystery with two great actors is well worth a look!!
_________
Last but certainly not least we come to 1951's - "
14 Hours
" - starring Paul Douglas, Richard Basehart, Barbara Bel Geddes, Agnes Moorehead and Grace Kelly.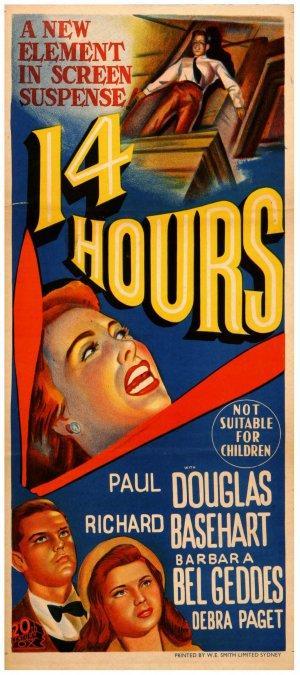 This "forgotten" film is remembered if ever because it was Grace Kelly's first appearance in film. The story of a young man standing on the 16th floor ledge of the Hotel Rodney in NYC - and ready to jump. Douglas plays a sympathetic cop that is the only person the jumper will talk to and tell his story. A wonderfully shot film with great deep perspective and mask shots makes you believe that you are up on the ledge with the two stars. A film full of suspense with little side stories all told in a short 92 minutes.
I enjoyed all four of the films and think you might also.
They are all available on DVD.
__________
Last night instead of any stitching at all I spent it playing with Smokie and being his chew toy, boy those little puppy teeth are sharp little suckers!!!
There you go sports fans. Thanks for stopping by - do come again!!
Take care,
edgar