Gentle friends, well, I've finally landed on a piece to start... I hemmed and hawed about a couple of samplers... trying to make a decision I started to kit them up and sort of saw where I was with my stash and what I was missing... so I moved towards a great piece that's been in the "to do" pile for quite a while...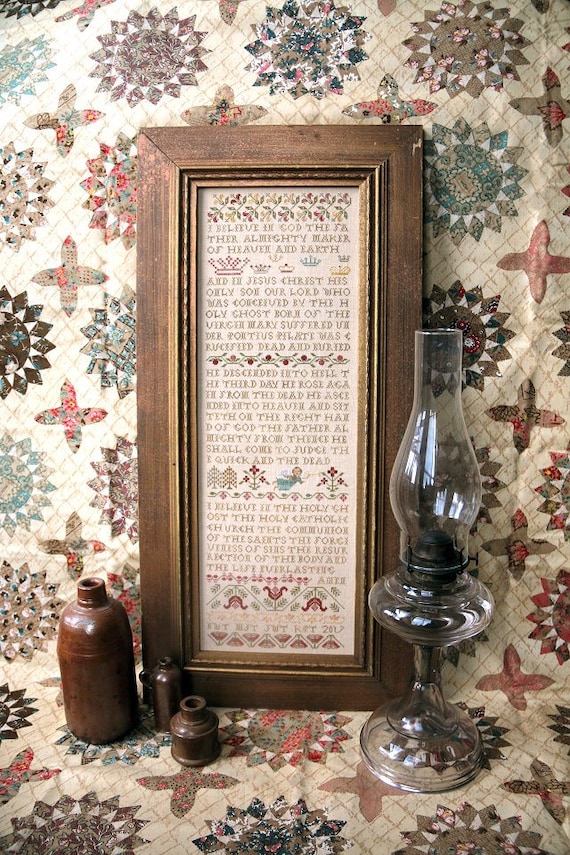 .... it's another Heartstring Samplery piece... "Apostle's Creed." Here's my little bit of a start...
... I'm stitching this piece on 40ct Vintage Light Examplar with the recommended floss (more or less). Of course, I've already made some changes to the piece. In my stash, I couldn't find a piece of linen long enough... almost long enough...but no cigar!! So, since this is a band type sampler I just went in and clipped out a couple of "bands" and then took the other bands and just rearranged them to suit me... so now I'm a happy camper. The picture makes the linen look really mottled, I think it was the flash that made the colors pop... it's not really this "cloudy " looking.
________________
There you go sports fans, thanks for stopping by, have a super weekend!!
Take care,
edgar